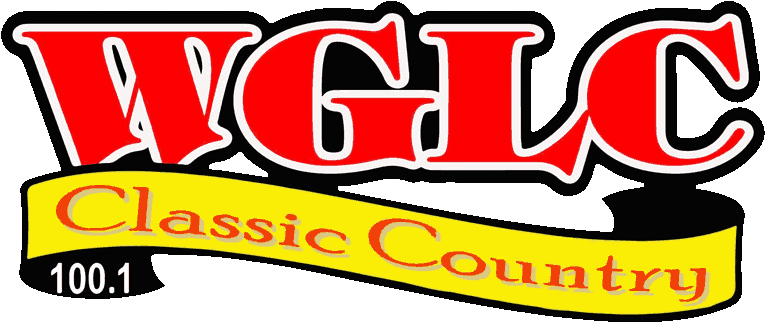 Nine Things You Need to Know About WGLC
On September 1, 2019, WGLC celebrated its 54th Birthday!
WGLC has been programming country music longer than any other area station – for nearly 30 years. Since 1990.
Music and Stuff, presented by Eureka Savings Bank, is one of the longest radio programs in the nation. It has been airing every Sunday morning from 8 until 10 am since 1991
25% of the radios in the area are tuned into the 8 to 9 am hour of the Music and Stuff program!

[1]

Over 50 percent of people who live in Mendota tune into WGLC as least once a week. [2]
WGLC is the most listened to station in the Mendota area. [3]
Even though WGLC plays the Classic Country format, with a target demographic of 35-64 years old, 20% of all people in the market from 25-34 tune into WGLC in a given week. [4]
Unlike many formats, which steer more toward either women (like Top 40), or men (Classic Rock), WGLC's listeners split almost down the middle. 46% of our listeners are men. [5]
One of the most popular hours on WGLC is the 9-10am hour – home of the Swap Shop! Over 1100 people listen to this program each weekday. [6]
[1] Eastlan Ratings, Spring 2019, 12+, 8a-9a Sunday, LaSalle-Bureau-Putnam Counties
[2] Eastlan Ratings, 12+, Spring 2019,M-Su6a-Mid, Mendota Zip Code
[3] Eastlan Ratings, 12+, Spring 2019,M-Su6a-Mid, Mendota Zip Code
[4] Eastlan Ratings, Spring 2019, 12_, LaSalle-Bureau-Putnam Counties
[5] Eastlan Ratings, Spring 2019, 12_, LaSalle-Bureau-Putnam Counties
[6] Eastlan Ratings, Spring 2019, 12+, 9a-10aM-F LaSalle-Bureau-Putnam Counties
---
Contact Us